What is a Specialty Vet? Does My Dog or Cat Need One?
Every pet owner has taken their dog or cat to at least a general vet, but did you know that there is such a thing as a specialty vet? It's true! In fact, there are many different types of specialty vets out there.
There are two main different types of specialty vets in the field. These include vets that specialize in caring for specific types of animals and specialty vets that care for specific types of medical conditions. For example, there are both aviation veterinary specialists specializing in the care of birds and veterinary cardiologists that specialize in treating heart conditions.
In this article, we will be explaining a bit more about what a specialty vet is. We will also be listing some of the different types of specialty vets out there and explaining if your pet needs one. Alright, let's dive right in!
What is a Specialty Vet?
A specialty vet is a veterinarian that specializes in caring for a specific type of animal or treating a specific type of medical condition. Most dogs and cats only need to see a specialty vet if they have a medical condition that requires advanced care.
Vets Specializing in Specialized or Advanced Care
Just like with human doctors, there are vets that are specialists in their field. This means that they provide animals, mainly cats and dogs, with special care for specific medical conditions. Here is a list of these kinds of veterinary specialists:
Emergency Vets
Veterinary Anesthesiologists
Veterinary Cardiologists
Veterinary Neurologists
Veterinary Ophthalmologists
Veterinary Oncologists
Veterinarians specializing in large animal internal medicine
Veterinarians specializing in small animal internal medicine
Veterinary Radiologists
Veterinary Behaviorists
Veterinary Dermatologists
Veterinary Dentists
Veterinary Nutritionists
Veterinary Microbiologists
Veterinary Pathologists
Veterinary Physical Therapists
Veterinary Surgeons
Veterinary Toxicologists
Veterinary Theriogenologists
As you can see, there is an incredibly long list of veterinary specialists. Some may even have both an animal specialty and a medical practice specialty. A good example of this is a veterinary physical therapist that specializes in treating horses.
Can My Regular Veterinarian Perform Surgeries?
While a regular Doctor of Veterinary Medicine (DVM) is qualified to perform many surgical procedures on animals, a board-certified veterinary surgeon has undergone specialized training and education that allows them to perform more complex and challenging surgeries.
Board-certified veterinary surgeons have completed a residency program and passed a rigorous certification exam, demonstrating their advanced knowledge and skills in surgical procedures for animals. In addition to having a higher level of expertise, board-certified veterinary surgeons also have access to specialized equipment and facilities that are not available to general practitioners. They can provide more advanced and comprehensive care for animals with complex surgical needs, such as spinal cord injuries or complex orthopedic conditions.
While a regular DVM may be able to perform routine surgeries, it is often recommended to seek the expertise of a board-certified veterinary surgeon for more complex procedures. The safety and well-being of the animal are the top priority, and board-certified veterinary surgeons have the advanced knowledge and skills necessary to provide the highest level of care.
What Advanced Schooling is Needed for Veterinary Specialists?
The American College of Veterinary Surgeons (ACVS) and the American College of Veterinary Internal Medicine (ACVIM) are two organizations that play an important role in the education and training of veterinary specialists. ACVS is responsible for certifying veterinary surgeons who have completed specialized training in surgical procedures for animals. To become a board-certified veterinary surgeon, a candidate must complete a three-year residency program approved by ACVS and pass a comprehensive exam.
ACVIM, on the other hand, focuses on certifying veterinary specialists in internal medicine, such as cardiology, neurology, and oncology. To become board-certified in internal medicine, a candidate must complete a three-year residency program approved by ACVIM, demonstrate competency in their chosen area of specialization, and pass a rigorous certification exam.
Both ACVS and ACVIM provide accreditation to residency programs and ensure that candidates receive the highest level of training in their respective fields. The certifications awarded by these organizations are highly respected in the veterinary community and demonstrate a commitment to excellence and professionalism in veterinary medicine.
Does Your Pet Need to See a Specialty Vet?
There are several different types of pet owners that could benefit from taking their pets to a specialty vet. These pet owners include:
Owners of exotic pets
Owners of horses or livestock
Owners of cats and dogs that have been diagnosed with a condition that requires specialized care
Owners of pets that require a vet specialist to make a diagnosis
Pet owners that suspect that their pet may have a condition, and want a second opinion from an expert
Breeders that need to get their animals health tested in order for ethical breeding practices
If any of the above scenarios sounds like your situation, then you will most likely benefit from seeing a specialty vet. Many general practice vet offices will have vet specialists that they have worked with in the past and can refer you to.
Conclusion
Did you know that there is a specialty vet right in central Florida? Veterinary Healthcare Associates in Winter Haven, FL offers general, emergency, and specialty/referral care! Give us a call at (863) 324-3340 or make an appointment today for your pet.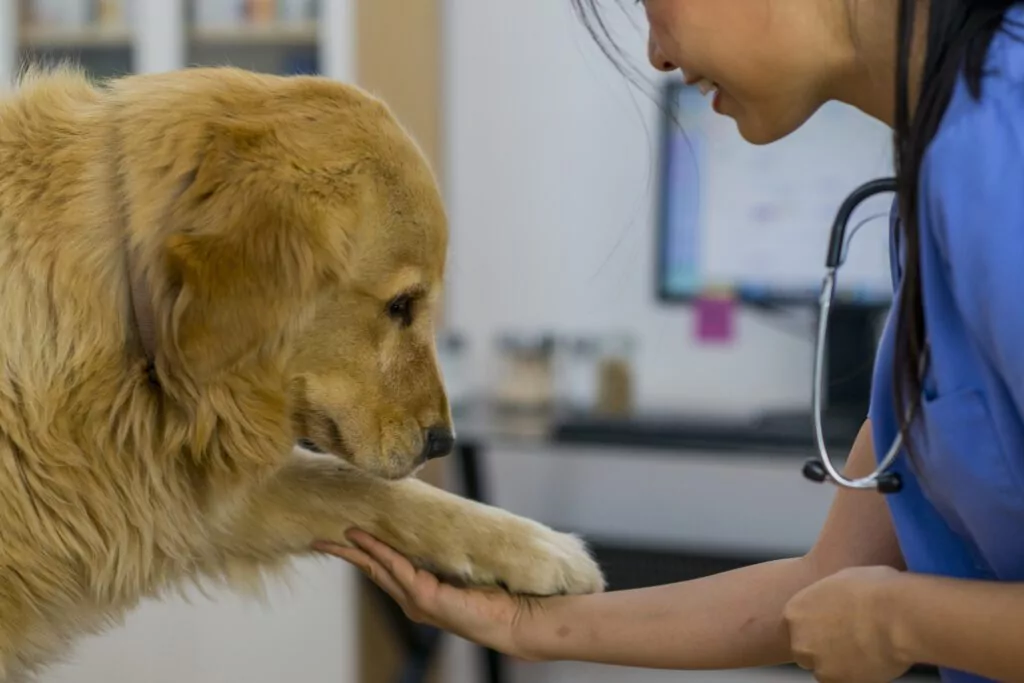 Can Dogs Get Chemotherapy?  If you've ever wondered if dogs can get chemotherapy, you're not alone. Chemotherapy…
About Veterinary Healthcare Associates
Veterinary Healthcare Associates in Winter Haven, FL, was established over 30 years ago as Maxwell Animal Clinic by Dr. John Maxwell. Maxwell Animal Clinic was a one-doctor general practice offering preventive care, dentistry, and standard surgical services to the community. As the years passed, Maxwell Animal Clinic evolved into a thriving 10-doctor general, specialty referral, and emergency veterinary practice.