TPLO Surgery in Dogs
Hey there, fellow pet parents! If you've got a fur baby that loves to run and play but has recently experienced a torn ACL (anterior cruciate ligament), you're probably looking for some answers. TPLO surgery, or Tibial Plateau Leveling Osteotomy, is often recommended for these active dogs. Keep reading as we break down what TPLO surgery is, why it might be necessary, and how it can help your pup live a happier, healthier life.
What Is TPLO Surgery and Why Is It Needed?
Anatomy of a Dog's Knee
Before we dive into TPLO, let's have a quick chat about your dog's knee. Much like humans, dogs have a knee joint that helps them move and play. A key component of this is the ACL, which can be damaged if your pup takes a bad step or has an injury.
The Science Behind TPLO Surgery
TPLO surgery is designed to change the angle of the tibial plateau—the part of the knee where the femur and tibia meet. By leveling this out, we relieve the need for an ACL, which makes your dog more comfortable and improves their mobility.
The TPLO Surgery Procedure: What to Expect
Pre-Surgery Preparation
Before the surgery, your veterinarian will likely recommend blood tests and X-rays to ensure that your dog is a good candidate for TPLO. It's important to follow any fasting or medication guidelines provided.
The Day of the Surgery
On the big day, your dog will be under general anesthesia. The vet will make a circular cut in the tibia and rotate it to the desired angle. Then, they'll secure it with a metal plate and screws.
TPLO Surgery Recovery: A Timeline
The First Week
The first week is crucial for your dog's recovery. They'll be feeling sore, so keep them as calm and comfortable as possible. Frequent vet visits may be required to ensure everything is healing as it should.
Long-Term Recovery
The complete healing process can take several months, but you'll likely see improvements within a few weeks. Make sure to follow all exercise restrictions and medications prescribed by your vet.
Costs and Financial Considerations
Let's be real—surgery isn't cheap. But it's crucial to consider the long-term benefits for your pup's quality of life. Many pet insurance plans will cover a portion of the surgery, so definitely check that out.
Contact Veterinary Healthcare Associates 
Your dog's health is a top priority, and TPLO surgery can often be the best course of action for ACL injuries. If you think TPLO might be right for your dog, or if you have more questions, give us a call at Veterinary Healthcare Associates in Winter Haven, FL at (863) 324-3340 to make an appointment.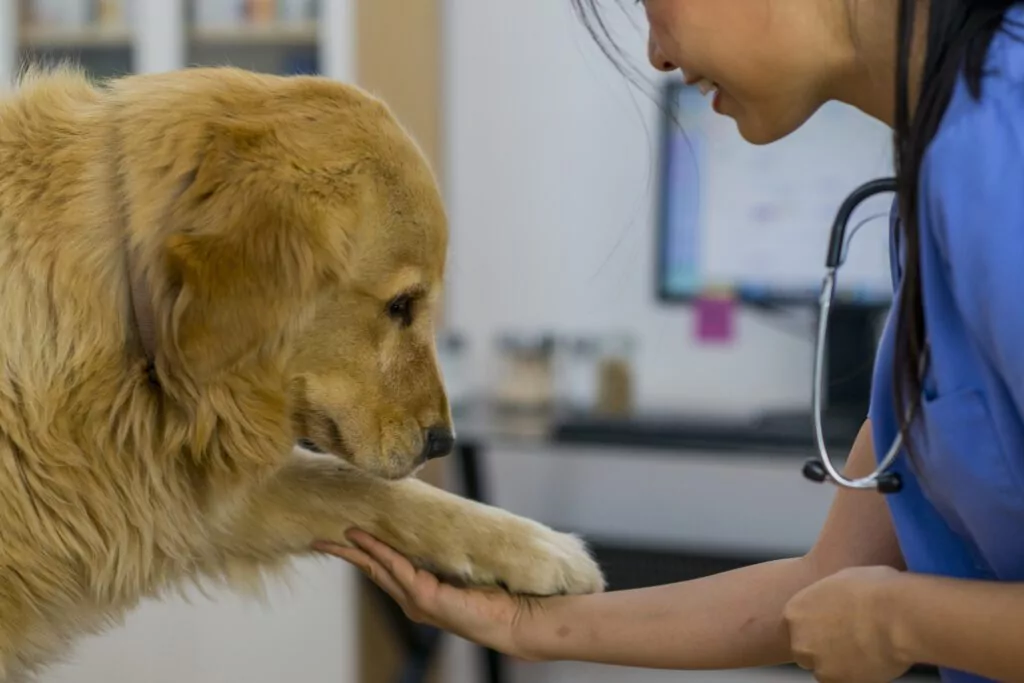 Can Dogs Get Chemotherapy?  If you've ever wondered if dogs can get chemotherapy, you're not alone. Chemotherapy…
About Veterinary Healthcare Associates
Veterinary Healthcare Associates in Winter Haven, FL, was established over 30 years ago as Maxwell Animal Clinic by Dr. John Maxwell. Maxwell Animal Clinic was a one-doctor general practice offering preventive care, dentistry, and standard surgical services to the community. As the years passed, Maxwell Animal Clinic evolved into a thriving 10-doctor general, specialty referral, and emergency veterinary practice.