Dear Pet Community,
We've made it official! October 25th at 9AM we celebrated our groundbreaking ceremony on the site of our new 20,000 sq. ft. Specialty Referral and Emergency Center expansion. All went well and no one was hurt even though they gave me the keys to a front end loader. Luckily, I missed the gas line and irrigation system in my urgency to begin moving some real dirt!
The hospital will be one of a kind with a number of unique offerings for clients, our furry patients and even our employees. First, our entrance has a covered portico for easy access in all weather conditions. A 650 gallon saltwater aquarium filled with colorful tropical fish provides a calming waiting area before being placed in one of our fifteen examination rooms. For longer waits clients may get specialty coffees and nutritious food in our Dog Dayz Cafe with inside and outside seating.
Our referral services will enjoy providing exceptional specialty and emergency care with an eight table central emergency and treatment area off our critical care and intermediate care wards. The surgery department has four specialty surgery suites equipped with fluoroscopy and arthroscopy and a dedicated radiology suite. Ophthalmology, neurology and cardiology will be able to perform advanced surgical and interventional procedures in the surgical center.
The internal medicine department has dedicated endoscopy, ultrasound, I131 and special procedures rooms and is supported with a dual hyperbaric oxygen suite with client viewing from the lobby. Our oncology team has a large cancer center with two quiet infusion rooms and OSHA compliant chemotherapy hood.
Advanced imaging will be provided for our difficult and critical cases with our new Canon Aquilion 64 slice CT Scanner and GE Signa 1.5Tesla Excite MRI systems. The rehabilitation and regeneration center features a large space for mobility and massage therapy, acupuncture, LASER therapy and underwater treadmill sessions.
expansion-building-exterior
expansion-outside-building
Veterinary medicine is incredibly rewarding but also stressful and challenging. Staff can burn off energy and stay healthy in our dedicated fitness center featuring the first AI powered exercise bike, CAR.O.L, as well as other cardio and strength training equipment. For those really anxiety filled days, take a few minutes to relax and reset in our Openseed meditation pod or sit at the party patio and stare at the dancing flames in the fire pit.
Finally, a strong focus and passion for advancing veterinary medicine has led me to dedicate significant resources to our own clinical research laboratory. Special areas of interest are identifying and developing inflammatory markers and metabolic therapies to treat chronic degenerative and auto-immune diseases. Clinicians will be able to work on research projects and clinical trials with funding provided from 100% of profits generated by the Dog Dayz Cafe and internal VHA funding allowances.
Clinical research will be conducted in promoting nutritional strategies to treat disease conditions and optimize both lifespan and healthspan. Last but not least, we will put a dent in cancer by developing new protocols and non-toxic complementary therapies based on the new paradigms of cancer metabolism, energetics and cancer biology through our metabolic oncology center.
This expansion project has been in conception and design for over three years and I am so excited to be able to finally share this new hospital with you. The architectural blueprint is attached to be able to take an inside schematic tour of the hospital and the described amenities. It has been my passion and driving force over these last thirty years to create this center for our central Florida pet nation and we have just taken one monumental step towards its completion in the Spring of 2023. Now the real work begins!
With Great Respect,
Loren T. Nations DVM, DABVP
Owner and Founder
Veterinary Healthcare Associates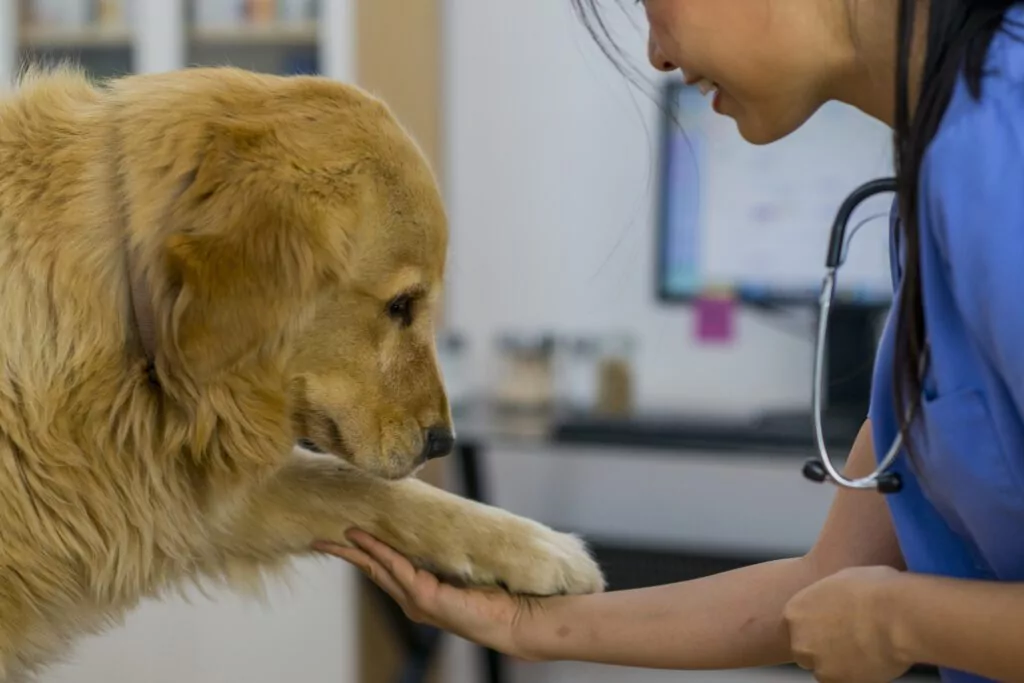 Can Dogs Get Chemotherapy?  If you've ever wondered if dogs can get chemotherapy, you're not alone. Chemotherapy…
About Veterinary Healthcare Associates
Veterinary Healthcare Associates in Winter Haven, FL, was established over 30 years ago as Maxwell Animal Clinic by Dr. John Maxwell. Maxwell Animal Clinic was a one-doctor general practice offering preventive care, dentistry, and standard surgical services to the community. As the years passed, Maxwell Animal Clinic evolved into a thriving 10-doctor general, specialty referral, and emergency veterinary practice.