Veterinary Anesthesia: Is it Safe for Dogs?
Does your pup need an essential medical procedure, and do you not know if anesthesia is safe? It can be a difficult choice for a pet parent to see whether it is a risk they are willing to take.
Anesthesia is safer than it once was, as better drugs are now used, and safety protocols have improved. For most pets, anesthesia is a low-risk option, as only about one in one thousand pets have an adverse reaction. There are some high-risk groups, like obese dogs or brachycephalic breeds.
There are also distinct categories of anesthesia: local and general anesthesia. If you want to know more about veterinary anesthesia and if it is safe for dogs, check out this article.
What is Anesthesia?
Anesthesia is a medical treatment that promotes the loss of sensation in a patient to prevent them from feeling pain during medical procedures like surgery. Various types of anesthesia are used in veterinary settings, depending on the circumstances under which type is used. Anesthesia permits the dog to remain still and makes it easier for the vet to perform their duties safely.
The purposes of anesthesia in a veterinary setting are:
Sedation
Pain relief
Amnesia
Muscle paralysis
If your dog is put under anesthesia, they will not remember it, as this is one of the primary purposes of anesthesia. The medication provided will also allow your dog to keep still, stay comfortable, and avoid movement during the procedure. Anesthesia can be best described as "controlled unconsciousness." It lulls your dog into a sleep-like state to prevent any discomfort.
What Risks Are Involved with Anesthesia in Dogs?
Only about 1 in 1,000 pets have an adverse reaction to anesthesia. It is a minimal risk, and some dogs are more at risk than others. Before deciding whether to go through with surgery or any medical procedure for your pet that involves anesthesia, you should talk to your vet to be clear about the risks. Some higher-risk groups include:
Brachycephalic breeds
Pets who have eaten before the procedure 
Obese pets
Senior pets 
Smaller pets, like toy breeds
A study showed that obese dogs require lower dosages of propofol when anesthesia is induced than dogs with ideal body weight. Propofol dosages are determined based on muscle mass increase, which poses an issue if your dog is obese. Obesity is also linked with a higher mortality rate during the postoperative period. You must know if your beloved pet falls into one of these groups and weigh the pros and cons.
What Steps Are Taken to Reduce Risk?
Steps are taken to decrease the risk of adverse effects or death, and anesthesia is a lot safer than it once was. With better drugs and improved safety protocols, anesthesia can be rendered low-risk for most pets. The following include some safety protocols involved:
Your pet will be weighed for an accurate anesthetic dose
Your pet will be examined for health abnormalities
Your pet will get blood tested to ensure their health
After the procedure, your canine will be observed to ensure they are well enough to go home. Even when they are home, they should be observed carefully, as they can still feel the side effects. Talk to your vet about any worries you may have after the surgery. The vet may provide pain management to keep your pet comfortably pain-free.
What Are the Techniques Used for Procedures?
Different techniques are used for dogs depending on what procedures must be performed. Your vet will choose the safest option possible for the situation.
Local Anesthesia
Local anesthesia is used for minor procedures, such as if your dog needs something removed from their skin or if they require dental work, local anesthesia is used because it is safer. The medication used for local anesthesia does not make the dog fall asleep. Instead, it causes numbing to the area, which is ideal if your pup needs their tooth extracted.
Sedation
If your dog needs an X-ray or an ultrasound, sedation may be used to keep your pup still. Minor wound laceration repairs may also be a time when it is used. For healthy dogs, sedation is likely the way to go. However, in dogs with health conditions, anesthesia is preferred. Sedatives help pups relax and decrease anxiety. Sedatives are also appropriate for dogs when they fear fireworks and thunderstorms.
General Anesthesia
Spaying or neutering your dog is a significant procedure requiring general anesthesia. General anesthesia makes your pup sleep so they are not in pain during the procedure. Sometimes a technique known as "balanced anesthesia" is performed. With balanced anesthesia, the vet integrates both anesthesia and sedatives. The anesthesia observation in a veterinary clinic is equal to that of a human hospital.
How to Prepare for Anesthesia (24 Hours Prior)
Your dog's preparation for anesthesia begins 24 hours before the procedure. Follow all your veterinarian's instructions, and there should not be an issue.
Make Sure Your Pup Fasts
Your vet will have you keep food and water from your canine for  6 to 8 hours ahead of the procedure. This will prevent your pet from vomiting and aspirating into their lungs.
Stop Water a Few Hours Prior
Your pet must refrain from drinking water a few hours before anesthesia. There is no need to keep them from drinking 6 to 8 hours prior, as your dog must be correctly hydrated.
Ask The Vet About The Medication
If your dog takes medication, you should ask your vet what medicines interact with anesthesia, and the same goes for any supplements they take.
Conclusion
Anesthesia is much safer now than years ago, but some higher-risk groups of pets may have an adverse reaction. If your dog needs a medical procedure and you are unsure if anesthesia is safe, talk to your vet about the benefits and the risks involved.
Are you looking for a veterinarian for your pet? Veterinary Healthcare Associates in Winter Haven, FL is here to help. Give us a call at (863) 324-3340 today!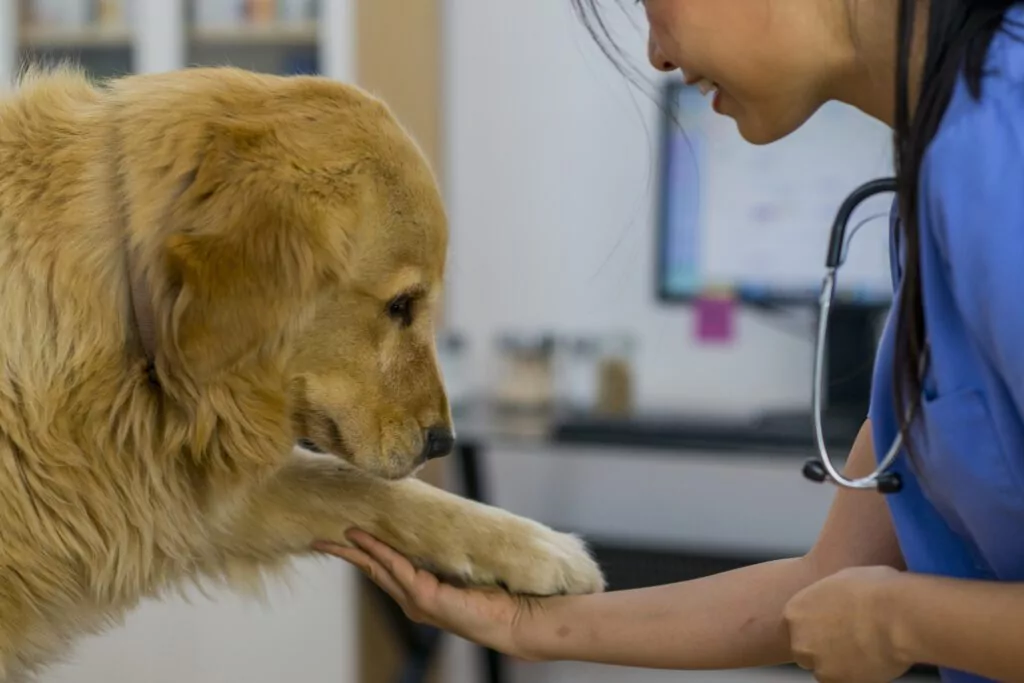 Can Dogs Get Chemotherapy?  If you've ever wondered if dogs can get chemotherapy, you're not alone. Chemotherapy…
About Veterinary Healthcare Associates
Veterinary Healthcare Associates in Winter Haven, FL, was established over 30 years ago as Maxwell Animal Clinic by Dr. John Maxwell. Maxwell Animal Clinic was a one-doctor general practice offering preventive care, dentistry, and standard surgical services to the community. As the years passed, Maxwell Animal Clinic evolved into a thriving 10-doctor general, specialty referral, and emergency veterinary practice.