What Is the Life Expectancy of a Dog with Cancer?
Finding out that your dog has cancer is an understandably upsetting and frightening time for any dog owner. The good news is when cancer is caught early, it is usually treatable in dogs, and dogs tend to do better physically on cancer treatments like chemotherapy than humans do.
The life expectancy of a dog with cancer depends on a couple of different factors. This means that the prognosis will likely differ depending on the type of cancer, its stage, and how well your dog responds to their cancer treatment.
In this article, we will explain everything that dog owners need to know about the life expectancy of dogs with cancer. We will also answer some other commonly asked questions about cancer in dogs. Let's get into it.
What Determines the Life Expectancy of a Dog with Cancer?
There are several different things that you will need to consider when looking at the predicted life expectancy of a dog with cancer. The factors include the type of cancer that the dog has, what stage it is in, what treatments are being utilized, and how the dog is responding to their cancer treatment. Here is how you can predict the life expectancy of a dog with cancer.
The Type of Cancer
Unfortunately, the type of cancer that a dog has can change their predicted life expectancy. This is because some types of cancer are easier to treat in dogs than others.
How Early the Cancer Was Caught and What Stage It's In
Of course, you will also need to take the stage of cancer into account. It is always better to catch cancer in the early stages than it is to find it in more advanced stages. This is because cancer is often more treatable when caught early, meaning that your dog is more likely to make a full recovery when the cancer is caught very early.
Treatment Methods Used
The cancer treatment methods that are used can also make a difference in the life expectancy of dogs with cancer. This is because your dog may do better on certain treatment plans than others. For example, one dog may do very well on chemotherapy, while another dog may see better results when given radiation therapy.
How the Dog Responds to Treatment
Of course, how your dog responds to their cancer treatment is a major factor when it comes to their life expectancy. If your dog makes a full recovery and comes out of the other end of their cancer treatment cancer free, then their life expectancy is usually about the average life expectancy for their breed.
What Treatment Options Are Available to Dogs with Cancer?
There are three general treatment plans available to dogs with cancer. These treatment options include surgery, radiation therapy, and chemotherapy. In some instances, dogs with cancer may undergo a mixture of two or more of these treatment options.
In this case, surgery is mainly undergone to remove as much of the cancerous tissue from the dog as possible. This prevents the cancer from spreading, and in some lucky cases, it may even leave the dog cancer free.
Radiation therapy and chemotherapy are treatments that work in generally the same way in both dogs and humans with cancer. Chemotherapy is an injection that works to fight cancer systemically. Meanwhile, radiation therapy works to fight cancer in a localized area. It is important to note that dogs receiving radiation therapy will likely need to be put under anesthesia during the procedure.
What Causes Cancer in Dogs?
Most of the time the risk of cancer is passed down genetically. This means that if a dog's parent has had cancer, then your dog is of greater risk. Some dog breeds that tend to be at risk of developing cancer include but are not limited to:
Golden Retrievers
German Shepherds
Labrador Retrievers
Cocker Spaniels
Bernese Mountain Dogs
Great Danes
Shetland Sheepdogs
Poodles
In addition to genetics, some environmental factors could potentially put a dog at risk of developing cancer as well. These environmental factors tend to be the same for humans and dogs alike, and they can include things like lots of exposure to sunlight, living in a heavily polluted area, and being exposed to large amounts of carcinogens.
What are the Signs of Cancer in Dogs?
Unfortunately, signs of cancer in dogs tend to be fairly subtle, and this sadly means that some dog owners may only notice signs of cancer in their dog in advanced stages. Some signs of cancer to look out for in dogs include:
Strange lumps, bumps, and growths
Strange moles
Chronic vomiting and diarrhea
A reduced appetite
Lethargy
Collapse
Limping
Coughing and wheezing
Labored breathing
Nosebleeds and nasal discharge
Unexplained weight loss or gain
Seizures
Wounds that will not seem to heal
If you notice any strange symptoms in your dog, then you should take them to the vet to be evaluated as soon as you can. This is especially true if you have noticed any of the symptoms listed above.
What is the Most Common Cancer in Dogs?
Several different types of cancer are technically common in dogs. These kinds of cancer include:
Melanoma
Mast cell tumors
Osteosarcoma
Lung cancer
Lymphoma
Hemangiosarcoma
Mammary cancer
Conclusion
If you suspect that your dog may have any kind of cancer, then you should make an appointment with your veterinarian as soon as possible.
At Veterinary Healthcare Associates in Winter Haven, FL, our oncology specialists will provide the utmost care to your pet. If your dog has recently received a cancer diagnosis, ask your primary veterinarian for a referral to VHA. If you would like to become an established patient with us, give us a call at (863) 324-3340. We are here for you and your pet.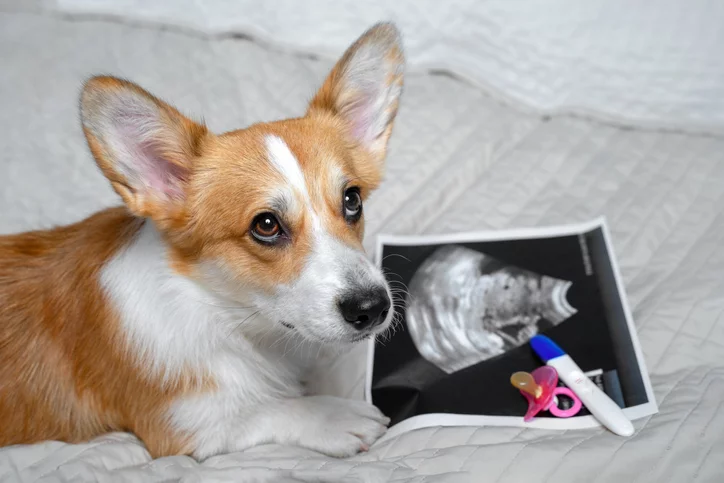 Stages of Pregnancy in Dogs Like most other mammals, dogs can get pregnant if they have not…
About Veterinary Healthcare Associates
Veterinary Healthcare Associates in Winter Haven, FL, was established over 30 years ago as Maxwell Animal Clinic by Dr. John Maxwell. Maxwell Animal Clinic was a one-doctor general practice offering preventive care, dentistry, and standard surgical services to the community. As the years passed, Maxwell Animal Clinic evolved into a thriving 10-doctor general, specialty referral, and emergency veterinary practice.